Please note that given the current circumstances our Carvery is not currently available. We hope to reopen the Carvery soon but in the meantime we are serving Roasts from our Kitchen!
Are You Craving a Carvery in Derbyshire?
There's nothing better than a roast dinner, so why just resign it to a Sunday afternoon?
Here at The Boars Head Hotel we make sure you can have one every day of the week with our renowned carvery in Derbyshire! The traditional carvery at the Boars Head Hotel has become extremely popular in recent years due to its exceptional quality and reasonable price. We serve delicious meats, with all the traditional trimmings such as crispy potatoes and freshly cooked vegetables! All finished with lashings of our tasty homemade gravy.
How could you resist dining at our restaurant in Derbyshire?
Prices: £7.95 Monday – Sunday 12-9pm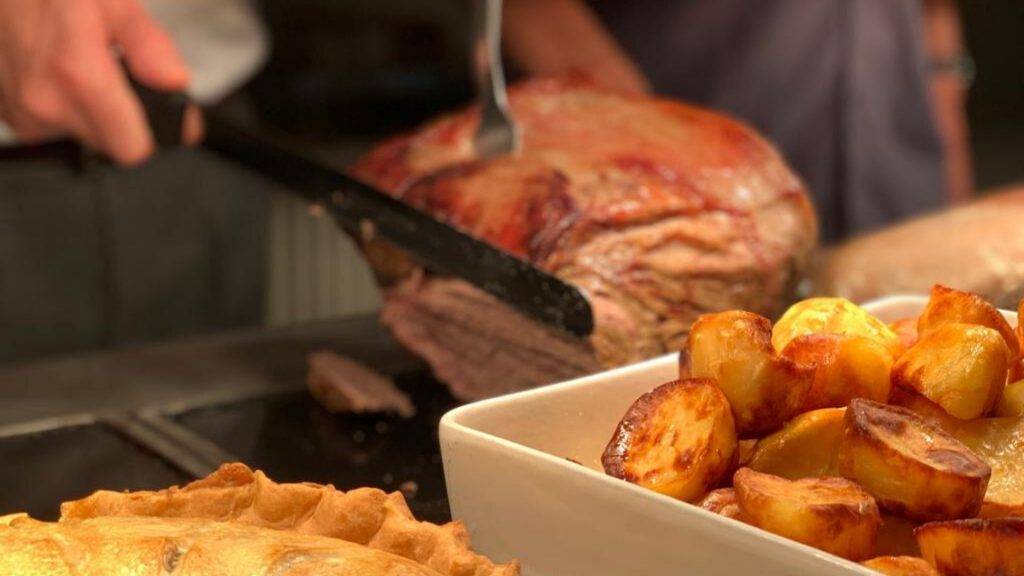 Our carvery in Derbyshire is served:
Monday – Sunday 12-9pm
Carveries are served our relaxed bar area. The perfect place to kick back after a long day exploring our rugged countryside. Or for the family to gather on a chilly Sunday to catch up.
A carvery in Derbyshire is the ultimate in comfort food and The Boars Head gives you the perfect place to feel cosy and warm, whilst enjoying high-quality food.
---
Fresh Homemade Food At Our Carvery in Derbyshire
At our carvery in Derbyshire, we use only the freshest local produce and ingredients. From our selection of meat to the perfectly cooked season veg we serve up, at our carvery you can be sure of fresh, home-cooked food every time you visit.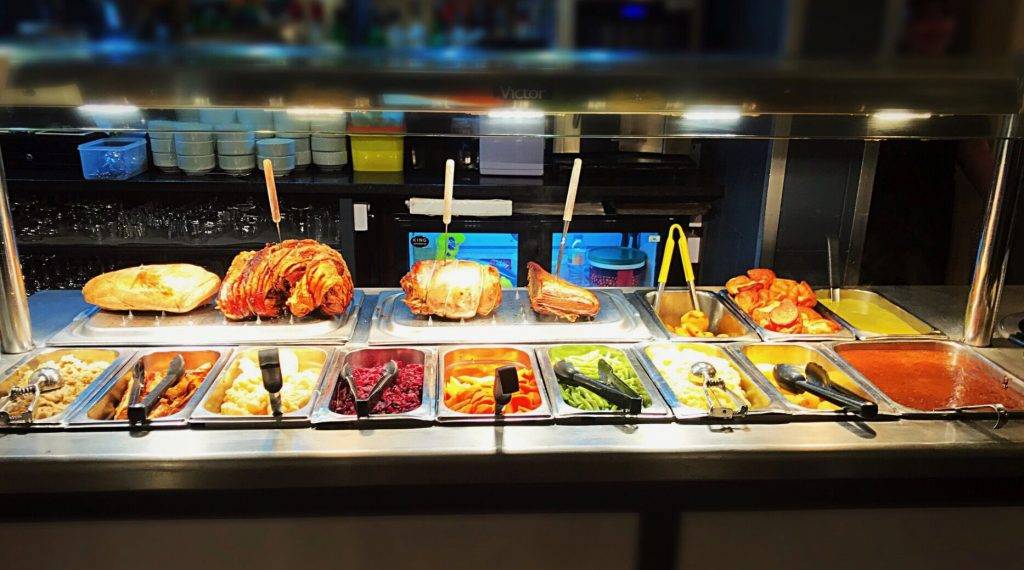 Throughout your dining experience with us, you'll enjoy impeccable service from our team in homely, welcoming surroundings. Throughout carvery service, you'll enjoy a tastebud tantalising selection of crispy roast potatoes, succulent meats, vegetables and homemade gravy. As a family-friendly venue, our carvery in Derbyshire is the perfect place to get together, catch up and enjoy each others company.
And the best part? There are no dishes to wash up afterwards!
---
Get in Touch for a Carvery in Derbyshire!
Our carvery in Derbyshire is located in Sudbury, in the heart of Derbyshire countryside. Which makes it a great base for exploring the local area. We also have a luxurious hotel for if you wish to extend your visit and stay overnight. If you would like to learn more about our carvery in Derbyshire, then don't hesitate to get in touch with The Boars Head Hotel! Our carvery is incredibly popular and we are known to be a top choice for a carvery near Staffordshire, so we recommend you book, especially if you want to dine with us on a Sunday.
---