Looking for an a la carte restaurant in Staffordshire? JC Hotels have a range of a la carte restaurants positioned around Derbyshire, in easy reach of the Staffordshire area. Our three hotels near Staffordshire: The Lion, The Boars Head and Littleover Lodge all have their own incredible a la carte restaurants, which are perfect for a special meal, a gathering with friends or a week night treat.
Our A La Carte Restaurants Near Staffordshire
The Lion Hotel is our brand new venture and we've recently developed a delicious a la carte menu for you to try. Our Sunday lunch menu is particularly popular, with three exquisite courses ranging from a traditional roast, to refreshing salmon. Our dishes are made fresh to order and our excellent front of house staff ensure you'll have a dining experience that you won't forget.
The Boars Head Hotel has many dining options including a popular carvery, bar menu and a la carte restaurant. Our a la carte restaurant located in Sudbury serves English and international cuisine using the finest ingredients. All dishes are made to order and our broad menu includes delicacies such as pan seared scallops and confit of duck, take a look at our menu today.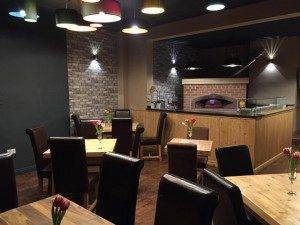 Get in touch for a la carte restaurants near Staffordshire:
Our locations in Derbyshire are within easy driving distance to Staffordshire, and offer the perfect destination if you're looking for an afternoon out or somewhere to visit after exploring the local countryside. If you would like any further information about our a la carte restaurants near Staffordshire then please get in touch. Our restaurants are particularly popular so it's advised that you contact us to secure your booking.