It's all change at The Boars Head Hotel! We've recently ramped up our renovations at The Boars Head Hotel, Sudbury and have transformed our restaurant and reception area with a stunning new look. A contemporary new colour scheme and dramatic lighting creates a stylish yet relaxed atmosphere for you to enjoy our delicious food. We've also added some comfy chairs to our reception area, so you can relax in style. This is in addition to our recent bar transformation, and we're incredibly pleased with the result!
The Restaurant at The Boars Head Hotel, Sudbury
In the evening our restaurant in Sudbury serves delicious food from either our a la carte, or set menu – which changes daily dependant on the seasons or what local produce available. If you want to visit us for lunch, our lunch menu changes every month, giving you the chance to try a wide range of delicious dishes even if you visit us regularly. We also serve a very popular carvery 7 days a week – so you can get a Sunday roast every day of the week. If you're not hungry simply come and relax with us for a drink in front of our open fires and while away the day.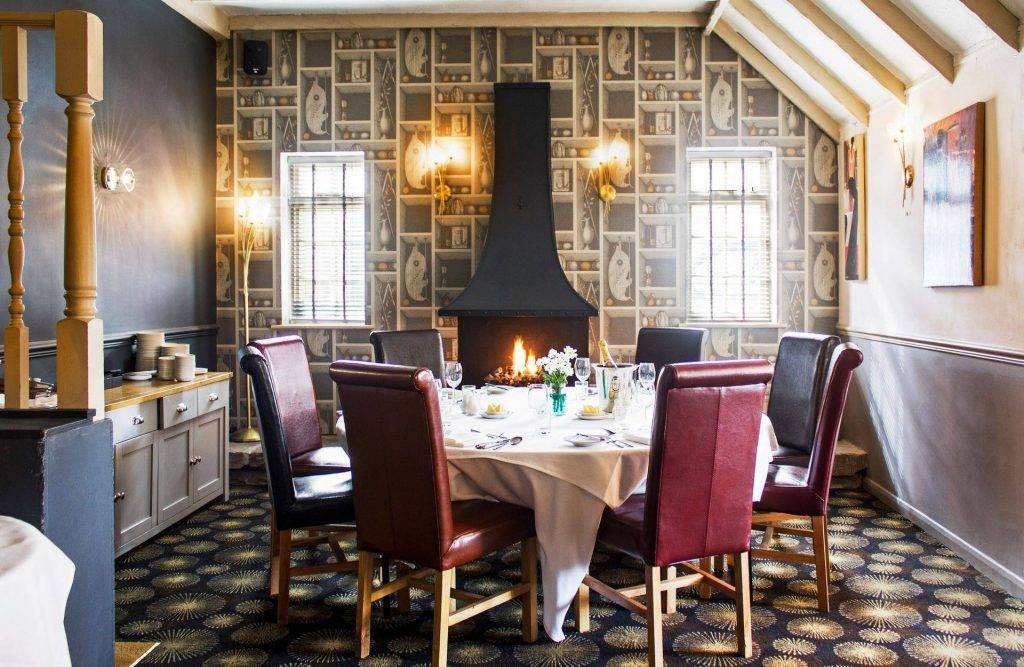 Come and see our brand new look!
We love the way our restaurant in Sudbury now looks and we're excited for you to come and see at too! If you would like to make a reservation or if you have any questions about our restaurant or hotel then please get in touch with a member of our team who can answer any questions you may have.