Are you wedding planning and struggling to find a venue that's the perfect combination of stylish interior and a beautiful location? The Boars Head Hotel could be the answer to your matrimonial prayers. We're located in Sudbury Derbyshire, and so are perfectly located as a wedding venue for Staffordshire, to enable you to take advantage of the picturesque setting of the Peak District. Our hotel is set in over 8 acres of land and these make the perfect backdrop to the pictures for your special day! The building itself is also very beautiful, clad in ivy and with many period features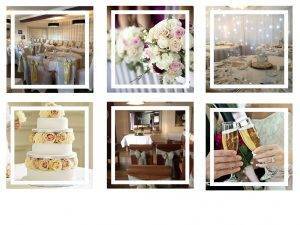 Our Other Wedding Venues for Staffordshire…
Our wedding venues for the Staffordshire area are extremely popular, and we avoid the problem of travelling the short difference between the counties with our stylishly furnished hotels near Staffordshire. In addition to The Boars Head Hotel, we also have our newest addition, The Lion Hotel in Belper and the extremely popular Littleover Lodge in Littleover. Both of these hotels have the facilities to give you a beautiful wedding day in Derbyshire, and have a range of packages to suit your tastes and specifications.
Learn more about our wedding venues in Staffordshire:
If you would like to learn more about our wedding venues in Staffordshire then please get in touch. We have a dedicated team who can guide you through the wedding planning process, and help to make your day as special as it can be.