Does it get much better than a Sunday carvery in Derbyshire? We don't think so!
At the Boar's Head Hotel & Restaurant, we are proud to bring our customers one of the best carveries in Derbyshire. No matter the occasion or reason, we offer stunning surroundings, delicious traditional food and a warm welcome. 
A Roast With A View 
A Sunday roast or carvery in Derbyshire is appropriate at any time of the year. Even now, in the height of summer it's a great British staple. And what better way to enjoy this quintessential feast than outside in the heart of the countryside? 
At The Boar's Head Hotel, we strive to create a dining experience that promotes rest and relaxation to our customers. As our guest you can enjoy mouthwatering dishes, thirst quenching drinks and good company either within our intimate dining spaces or surrounded by lush, verdant foliage. Our outdoor areas are not only beautiful but suitable for the whole family to enjoy and provide plenty of space to soak up the glorious sunshine.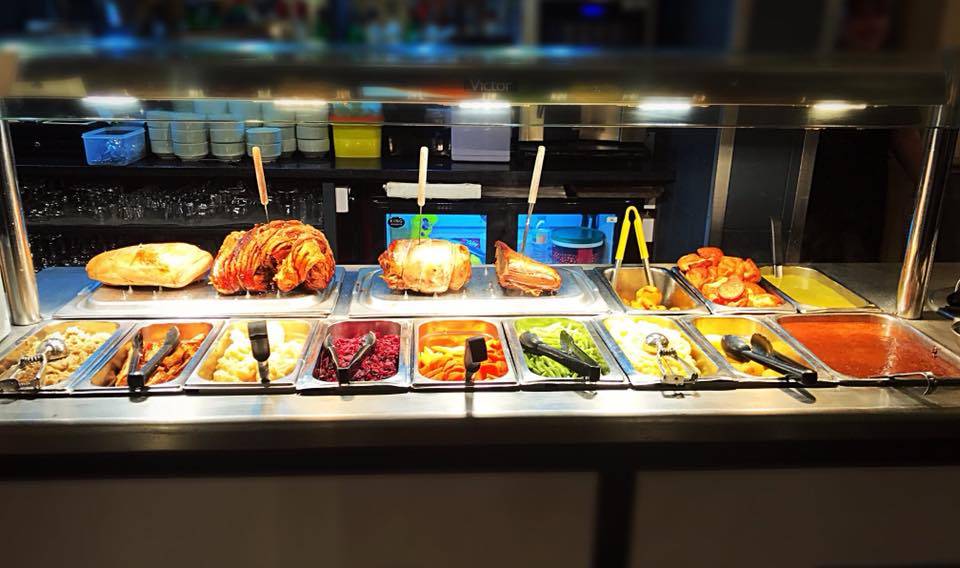 Celebrate With The Boar's Head 
Special occasions are made even more special when they're set in well-kept and welcoming spaces. And that's exactly what we aim to do at The Boar's Head. Not only are all our indoor areas decorated to the highest of standards, each and every one of our servers and chefs make it their mission to make you feel at ease. 
For guests who prefer something a little different to a Sunday carvery in Derbyshire, we've got a whole range of other delectable menus to offer. Visitors to our restaurant in Derby can pick their favourites from both our Gastro and A La Carte menus. And let's not forget the little one's – we have a Kid's menu that they'll love too! 
Eat, Drink & Be Merry This Weekend 
If cooking seems like too much trouble this weekend (and we don't blame you!), then head on down to the Boar's Head restaurant in Derbyshire for a tantalising carvery. You'll find us ready and raring to go between 12pm and 8:30pm every single Sunday, with a spread of the very best local ingredients at our dedicated carvery station for only £8.25 per person. 
As our Carvery Sundays in Derbyshire are extremely popular, we strongly advise that customers reserve a table with us to avoid disappointment. You can do this by calling us on 01283 820344 or contacting us here. Upon enquiry a member of our friendly team will be in touch to confirm your reservation. We can't wait to see you soon!