Are you looking for hotels in Derbyshire to rest whilst on your travels? The idyllic Boars Head Hotel is located in Sudbury Village, just a short drive away from Derby City Centre, Alton Towers, Chatsworth House and a range of local attractions, making it the perfect stop-over on a long journey! 
Whether travelling north or south, a drive through the picturesque Derbyshire countryside is a welcome change from city life. But if you've been driving for a few hours, the cramped conditions, tired eyes and incessant cries of "Are we there yet?!" can and will eventually get to you. And that's where the Boars Head Hotel comes in. Not only do we have a range of comfy and clean rooms ready to welcome you, we also have a fully stocked bar and on-site restaurant that will keep the whole family happy! 
What's more, with so much to do and see in the surrounding areas, you can build a mini-break into your big break. Whether you choose to ditch the car and take a hike around the Peak District or just fancy taking in the sights and sounds of Sudbury Village – The Boars Head is one of the very best hotels in Derbyshire for your rest stop.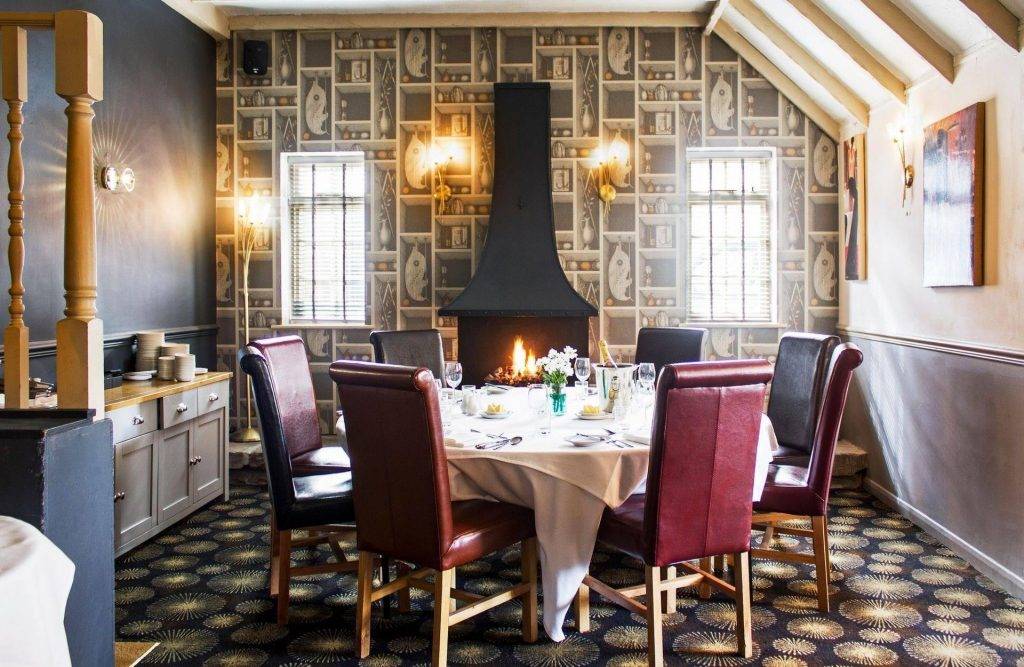 JC Hotels in Derbyshire For Business Or Pleasure 
No matter your reasons for passing through Derbyshire, if you find yourself on the hunt for a hotel we've got just the thing. As one of three JC Hotels in Derbyshire, The Boars Head is furnished to a high standard, with all the facilities and amenities you require during your pit stop. From our 23 well-equipped rooms featuring Sky TV and complimentary refreshments to the homemade English and International cuisine rustled up by our experienced chefs, this is one of the hotels in Derbyshire you don't want to miss. 
For guests looking for something a little extra special, our 2 night package gives you the opportunity to rest and relax in glorious surroundings. This includes a mouth-watering 3 course dinner at the Royal Boar Restaurant on both evenings and the choice of either an English or continental breakfast on both mornings. And, of course, ample time in between to explore the surrounding area (or just enjoy our cosy, comfy beds!). To learn more about our Special 2 Night Stay Package and for prices, click here.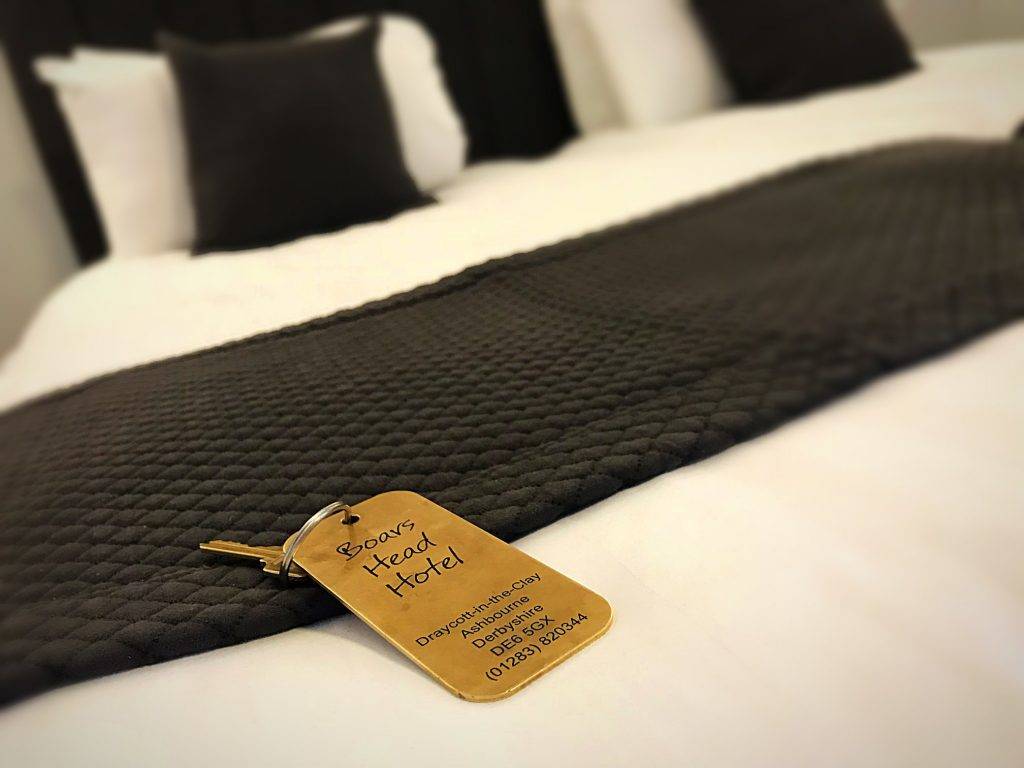 Make Yourself At Home At Our Hotels in Derbyshire 
The Boars Head is one of the most popular hotels in Derbyshire, and we'd love to welcome you. Whether you just need a quick stop to fill up on  food before heading on your way, or would prefer to stay longer and explore the Peak District, our friendly team is always on hand to make your visit comfortable.
You will find us located in gorgeous Draycott-in-the-Clay, near Sudbury. And rooms are available to book now. Give us a call today on 01238 820344 to book your stay today. We can't wait to hear from you soon!